Jeungpyeong Ginseng Village Festival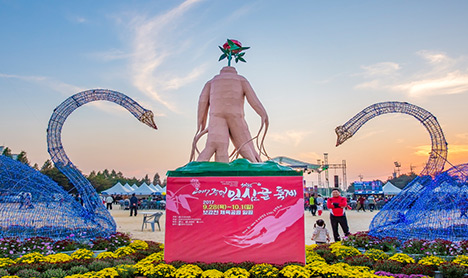 Jeungpyeong Ginseng Village Festival
VenueBogangcheon Sports Park in Songsan-ri, Jeungpyeong-eup, Jeungpyeong-gun, Chungcheongbuk-do
PeriodAround September ~ October every year
Events
Ginseng picking experience, direct trade of fresh ginseng, concert, Ginseng Village Singing Contest, traditional culture experience, folk games, etc.
Detailed description
The Jeungpyeong Ginseng Village Festival is an annual festival held around September and October at the Bogangcheon Sports Park in Jeungpyeong-gun.
It is an iconic festival held with the aim of widely promoting the local specialty products including ginseng, red ginseng and red ginseng pork, and allowing visitors to see and experience the unique history, culture and traditions of Jeungpyeong.